Volkswagen Introduces New Warranty for 2020 Model Year
By Product Expert | Posted in Dealership news, FAQs on Wednesday, March 18th, 2020 at 8:59 pm
What is the New Volkswagen Warranty for 2020 Models?
In the summer of 2019, Volkswagen announced that it would be making changes to its warranty plans. Although we are in March 2020 now, some people may be surprised by this new warranty. If you are one of those people, we are here to help you out. Today, we will be discussing what the new Volkswagen warranty is for 2020 models. Keep reading to start learning!
Updates to the Volkswagen Warranty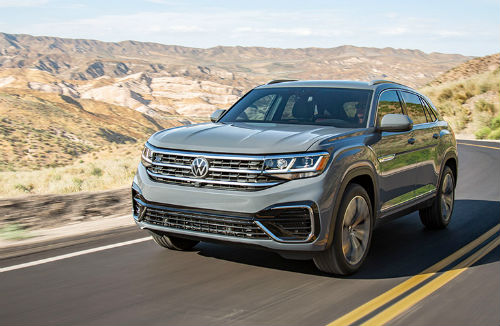 From 2018 to 2019, Volkswagen customers enjoyed the 6 year/72,000 mile warranty coverage. For 2020 they reduced that warranty length down to 4 years or 50,000 miles. Although the warranty coverage is shorter, it still beats the warranty length of competing manufacturers like Ford, Chevy, Honda, and Toyota. Volkswagen made this choice due to the length of ownership. A spokesperson said that many customers are leasing their Volkswagen models for no more than three years. However, if you are buying a 2019 model, you will still receive the 6 year/72,000 mile People First Warranty coverage.
To compensate for the decreased coverage, Volkswagen added a two-year factory-covered maintenance plan. They also three levels of extended warranty options: Powertrain, Gold, and Platinum. Powertrain, the lowest level, covers the basic components that keep the vehicle running. The Gold Plan offers a longer list of components than the Powertrain Plan. Platinum, the highest plan, covers repairs on the engine, transmission, electrical, air conditioning, computer, audio, power windows, suspension, new technology and much more.
[ You might also like: Is Volkswagen Car-Net® free? ]
New Used Volkswagen Models at Schworer Volkswagen
Whether you're interested in getting a 2020 or 2019 model, come and get your new Volkswagen model at Schworer Volkswagen. Our inventory is stocked full of several different models including the 2020 Volkswagen Atlas Cross Sport. If you are interested in a specific model, fill out our online form to schedule a test drive today.
One Response to "Volkswagen Introduces New Warranty for 2020 Model Year"